Welcome to PDF Cracker, The award-winning PDF Password Remove software. With PDF Cracker you will get: Decrypt protected Adobe Acrobat PDF files, which have "owner" password set, preventing the file from editing (changing), printing, selecting text and graphics (and copying them into the Clipboard), or adding/changing annotations and form fields. This chapter helps you to get started with the software within the next minutes.
1) Run PDF Cracker from "Start Menu -> Programs -> PDF Cracker".
2) Click the "Add Files" button to open the pdf documents in the file list. Also allows drag and drop files.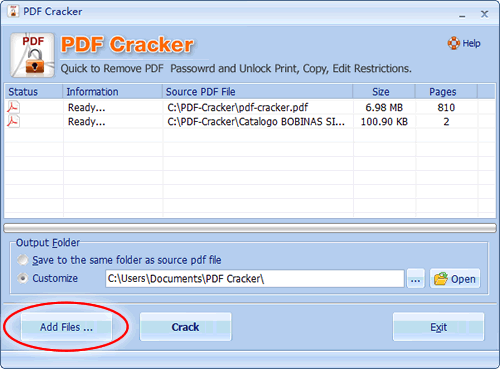 3) Click the "Crack" button will Decryption PDF Files.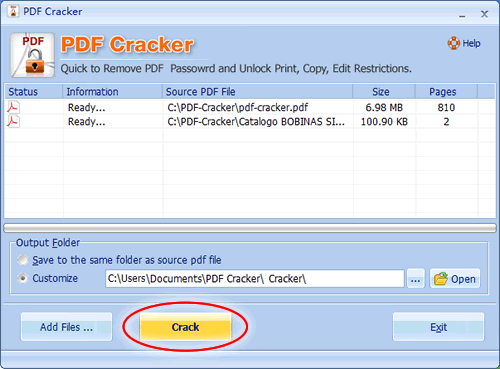 4) Cracking PDF password...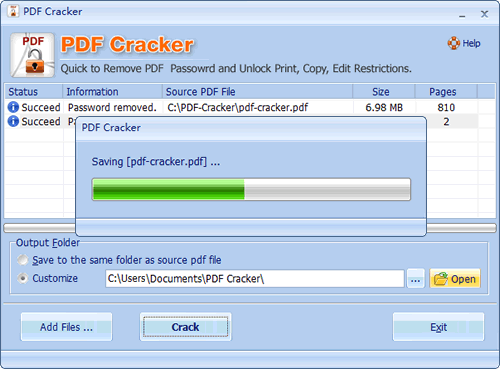 5) Open target PDF file or target folder.